Understanding and supporting health literacy
Posted On July 23, 2022
Health literacy is important when accessing, understanding and using health information, participating in health decisions, and achieving better health (Australian Commission on Safety and Quality in Health Care, 2014).
Health literacy issues arise when a person's knowledge, skills and capacity to understand health information clash with demands of healthcare providers and environments (Centre for Culture, Ethnicity and Health, 2019).
Health literacy problems are correlated with inadequate health care interactions and poor outcomes in healthcare settings (Paasche-Orlow & Wolf, 2007).
Communication and interaction skills are important in relation to health literacy. This means that people with communication disability are particularly at risk of having low health literacy.
We did a systematic review of the literature because we wanted to know about health literacy and people with lifelong communication disability.
We found out that there isn't enough health literacy research aimed at, or including people with lifelong communication disability to inform a statement about their health literacy, what interventions are best or the best ways to assess the health literacy of people with lifelong communication disability.
There are several factors acting as both barriers and facilitators to health literacy for people with lifelong communication disability.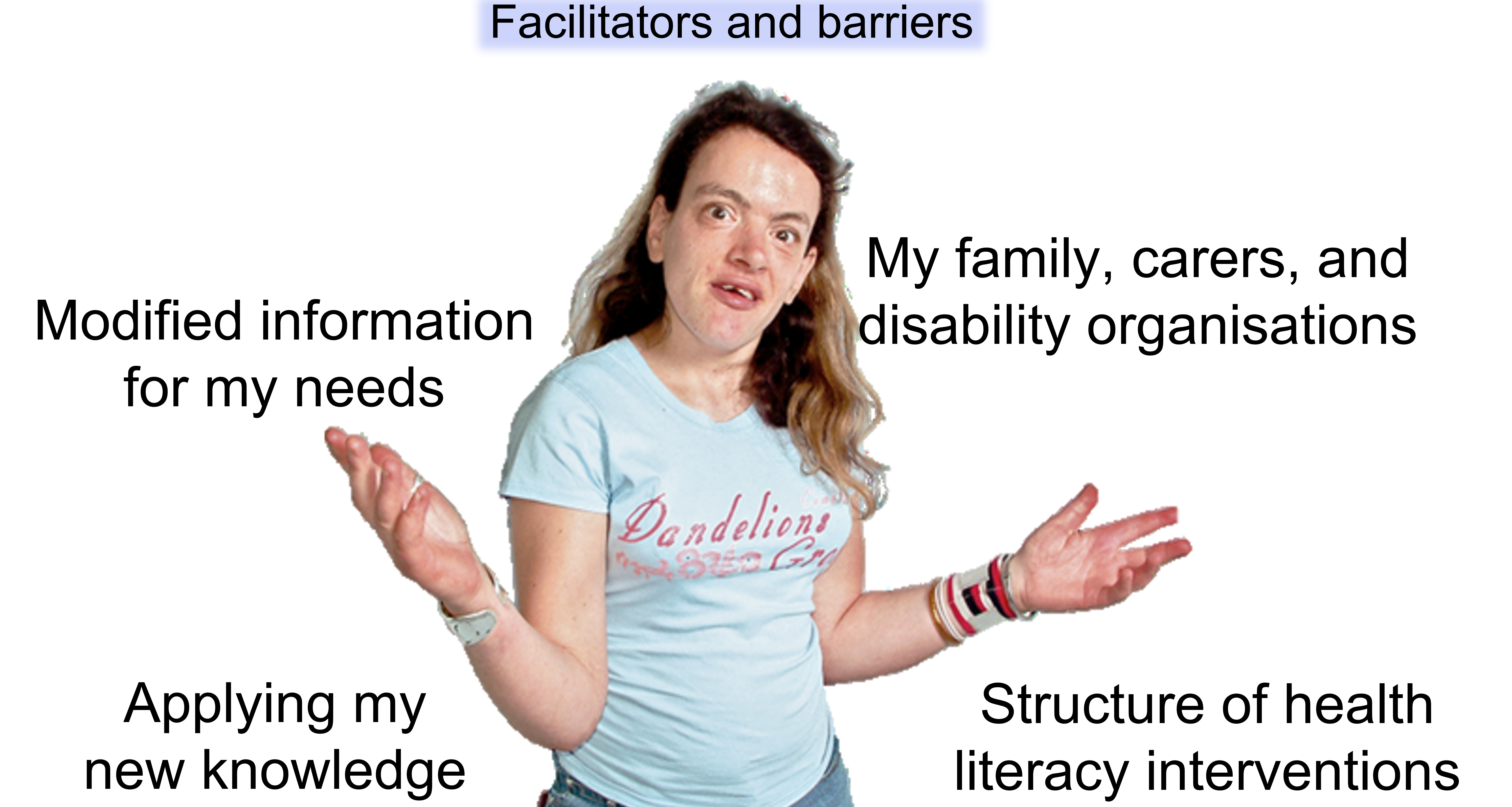 It appears that people with lifelong disability have not been included in health literacy research. There is a need for more research into all aspects of health literacy for people with lifelong communication disability.
This information was presented in a poster in 2021:
Turnbull, Harmony, Leigha Dark, Ian Skinner, and Bronwyn Hemsley. "Understanding and Supporting the Health Literacy of People with Lifelong Communication Disability: A Systematic Review [Poster]." In Local Contexts. Global Practice: Conference Program and Abstracts of the Virtual Speech Pathology Australia National Conference, 31 -May – 2 June, 2021., 73, 2021.
My research:
I want to know what do the readers and the writers think about written allied health reports and how accessible are allied health reports? Contact me if you want to be part of my research.